"2023's Creative Photography: Mastering Illuminating Shots"
Photography has become an essential part of people's lives. Lighting is one of the relevant parts of photography. The lighting techniques have opened the door to future photography. It has allowed us to discover more about photography and its effects. In thousands of lighting techniques, loop lighting is one of them. 
Loop lighting is a magic of light and shadow that unite to craft captivating visual stories. The technique breathes life into the portrait, sculpts dimension, and captures emotion like never before. The soft and gentle shadow applies gracefully to a person's face and holds the power to illuminate. 
List of Lighting Photography Ideas
Classic Portraits
Classic portrait lighting is a lighting setup that creates a flattering and timeless look. The techniques of traditional photography are ancient. The main goal of this lighting is to test the time, evoke emotion, and represent any old stories. Though it also highlights natural beauty. 
There are various types of classic portrait lighting. Even if you feel skeptical, getting into a photo retouching service can significantly help you. One of the famous lighting is Rembrandt's lighting, which creates a combination of light and shadow. Where the nose and chicks combine in a triangle shape. The loop lighting creates a shadow under the nose. On butterfly lighting, lighting is set under the nose to form a butterfly shape. 
Low-Key Dramatic Portraits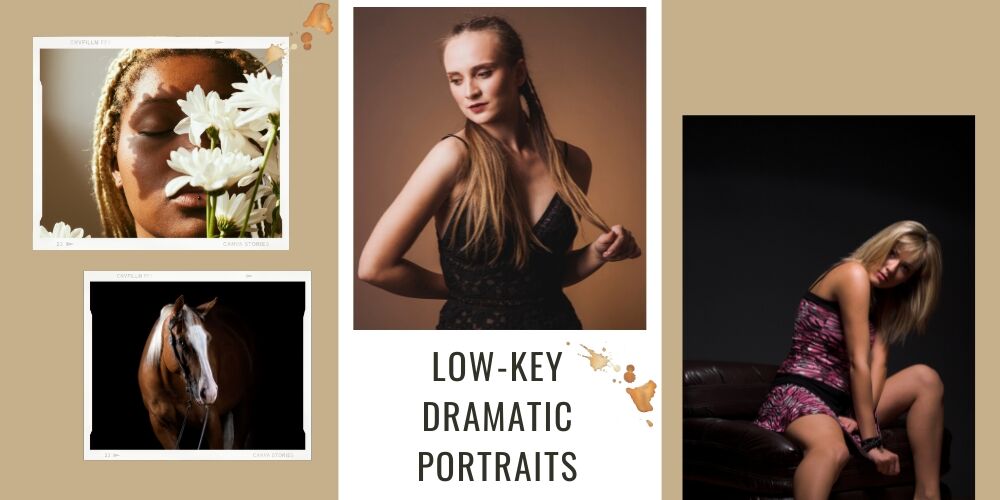 A low-key dramatic portrait is a high-contrast portrait with a dark or black background. The goal of this lighting is to emphasize shadow and highlight. While other lighting requires three leading lights, the low-key lighting setup only requires a key light controlled by a reflector. This is commonly used in film noir and horror scenes. 
Black and white composition is a famous choice of this lighting. The lighting setup is similar to loop lighting. Just place the light at a 45-degree angle to the subject face. There is no correct side to shoot from. A photographer can set a grade according to highlighting or darkening a part. 
High-Key Lighting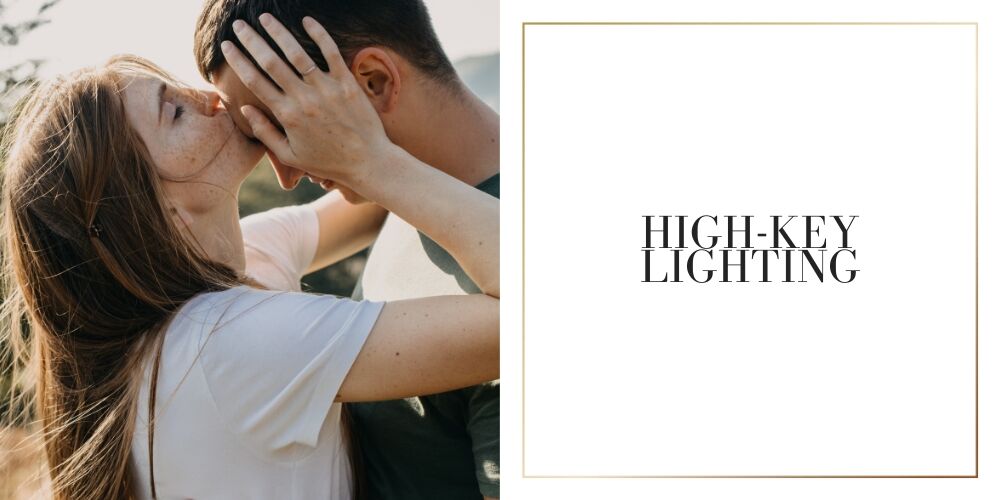 High-key lighting is a technique that uses bright, even white backgrounds with little dark areas. The lighting produces a low contrast between dark and bright rooms. The main goal of this lighting is to get a clean, airy, and upbeat look on the pictures. A brighter look helps to highlight the subject quickly. This lighting is widely used in fashion, product, conceptual, and artistic photography. 
The setup is simple. First, choose a completely white background. You must use three primary lighting sources to eliminate the shadow. Angle all the lights opposite each other so sunlight can cover the shadows. Then, start clicking pictures at low aperture. 
Outdoor Loop Lighting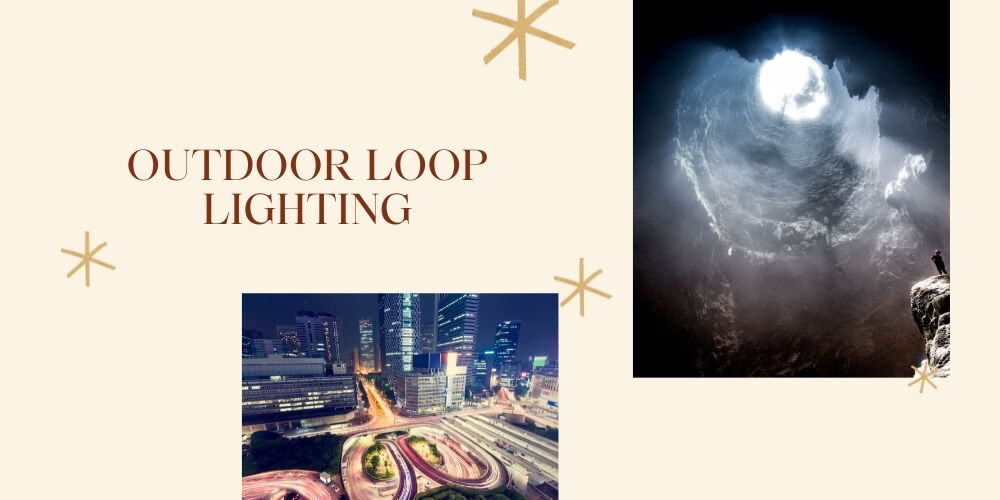 Loop lighting is a technique that has a slight shadow under the subject nose. This shadow can also be created outdoors. This lighting aims to create a natural and dramatic look to make a compelling portrait. 
However, to make a shadow, the setup would be semi-outdoor. First, find a location with natural lighting. The window would be perfect. Then, position the light source at a 30-45 angle to the subject face. The lighting sound is on one side of the face. It will create a characteristic loop shadow on the cheek and nose. 
Loop Lighting with Props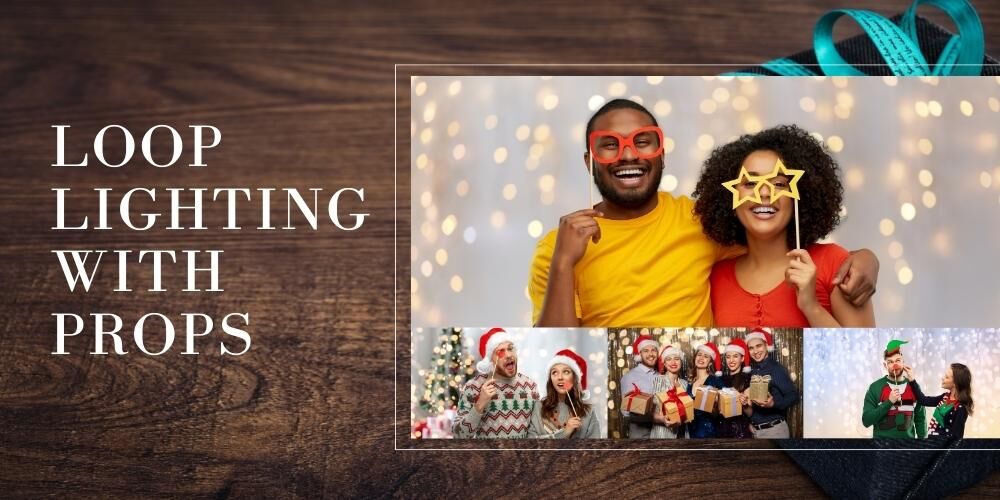 Prop means any accessories to enhance a photograph's context, theme, and story. Loop lighting with photography means a loop lighting setup with any relevant object. The main goal of this lighting is to increase the relevance and make it understandable. The lighting technique is commonly used in product photography. 
The setup is similar to loop lighting. First, set a key light at the subject's face at a 45-degree angle. Then, arrange and put all the objects that convey the portrait. Now, start clicking photos from every angle to take the best shot. 
 Creative Loop Shadows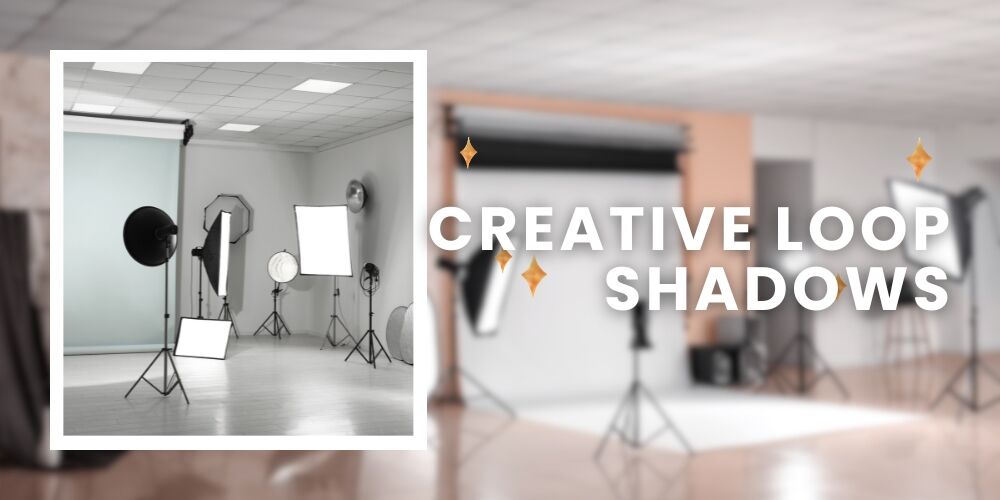 Creative loop shadow is a slightly different technique than standard loop lighting. This is also an experimental shoot. This lighting involves setting light at various angles. The main goal of this lighting is to produce a unique and visually exciting effect using loop techniques.
The setup can be both indoor and outdoor. Different types of lights are used in this experiment. Then, position the light at various angles from the subject's face. Then, click from multiple angles. Use dark and bright types of backgrounds. Combine loop lighting with other techniques.
What is Loop Lighting Photography?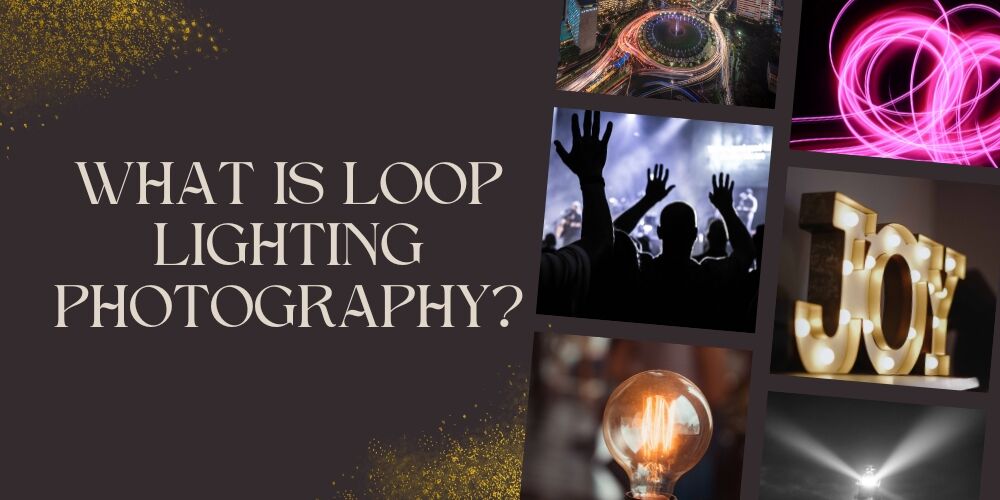 Loop lighting is one of the portrait lighting techniques used in photography. It is characterized by making a circular shadow on the subject's face just under the nose. The effect is achieved by placing the leading light at a 45-degree angle. The critical camera is set on one subject's side and rises above their eye line. 
The angle is curved like a gentle loop on one side of the face. The main goal of this lighting is to add depth, which increases the portrait vibe. The depth also helps to highlight natural contours and features. 
Usage of Loop Lighting Photography?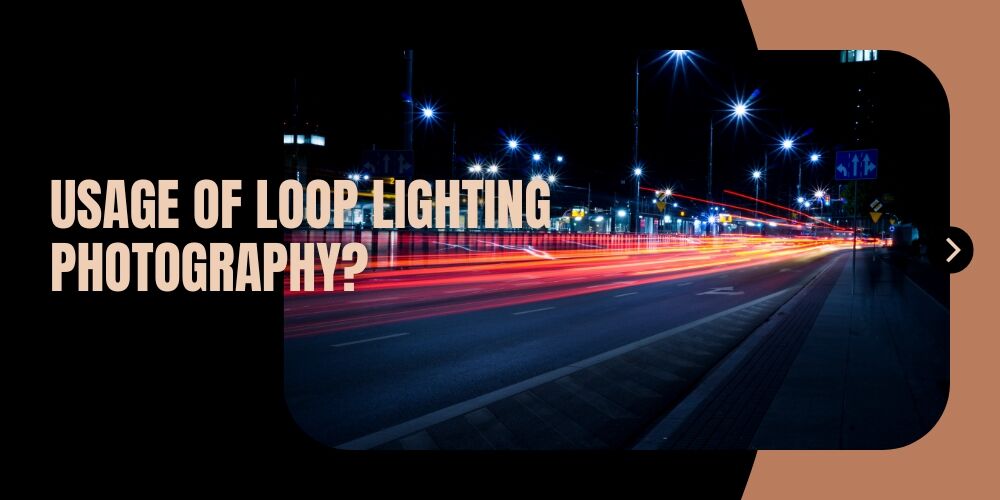 Loop lighting is used for portrait photography to achieve a flattering, natural-looking result. The versatile technique can be applied in various settings and for different purposes. First, it applies perfectly to portrait photography. The portrait look is best for beauty and fashion photography. Many photographers use e-commerce photo editing services to make their photos more beautiful.   
Loop lighting is ideal for any commercial photography. The magic of lighting can highlight any subject mysteriously. It can also be used in magazines, blogs, and other publications. Even for outdoor portrait or studio photography, it can be used. Experimental pictures can be clicked by using this technique. 
Characteristics Of Loop Lighting Photography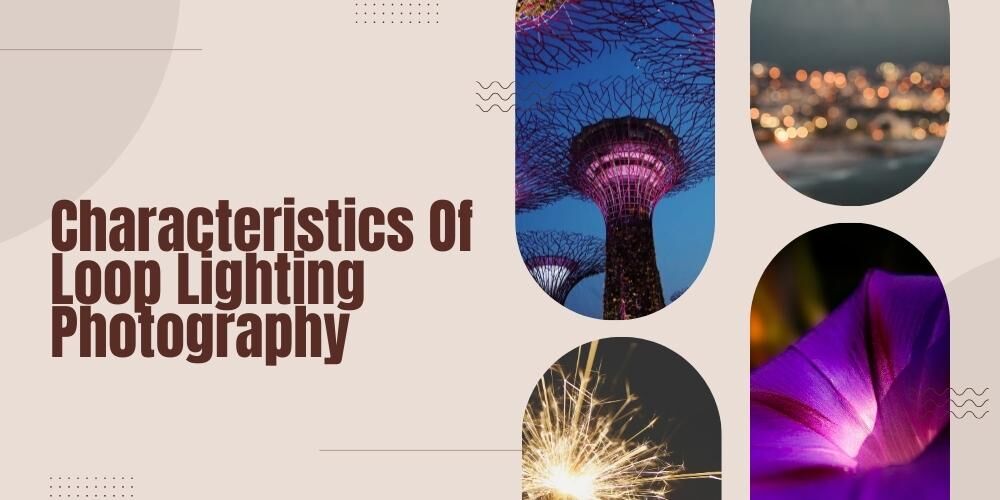 Loop lighting photography has several vital features. One of the main features is a curved shape shadow under the subject's nose. Lighting placement would be a 30-45 degree angle from the main issue. The angle of lighting makes this shadow. They can also have one side of their face. 
Loop lighting enhances the three-dimensional appearance of the subject's face. The picture won't contain any harsh shadow. The shadow will be very soft. It maintains a natural and approachable appearance. The photography also has aesthetic flexibility. The controlled environment and duplicate lighting will create a consistent vibe throughout the picture. 
What is Loop Portrait Photography?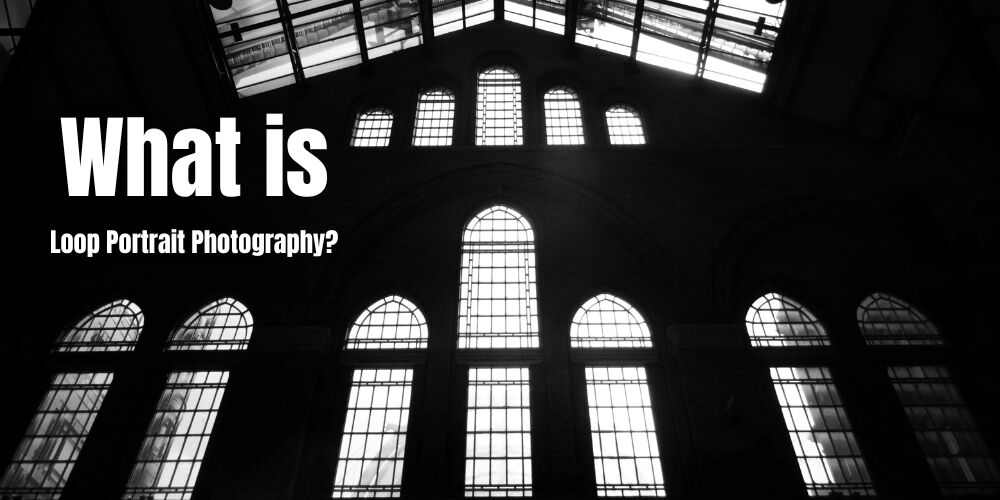 Loop portrait photography means capturing a portrait picture using the loop lighting technique. Loop lighting can be used for various purposes like product, fashion, or portrait photography. The lighting is ideal mainly for portrait-like pictures.
As we know, loop lighting is all about the magic of shadow. The shadow can make any picture visually appealing and aesthetic. Also, the shadow helps to create depth in that picture. Other things like a model, lighting angle, camera angle, and background are also responsible for making a picture like a portrait. However, loop portrait photography is a composition of all of that. 
Why Every Photographer Should Know About Portrait Photography?
Portrait photography is one of the versatile techniques in photography. The technique can be applied to all types of photography, like fashion, portrait, studio, or anything. Also, this technique doesn't require any expensive and complex studio setup to shoot. A portrait photo can be done with any standard lighting setup and essential background. 
As photographers, they should be able to meet their customers' needs. Knowing the maximum number of photographs is mandatory but difficult also. Portrait photography can help them to learn various techniques using one technique. Also, it is cost-effective and time-effective for photographers. Any beginner can start by doing portrait photography, which helps them make more profit.  
Conclusion
Photography has become one of the mandatory parts of our daily life. From personal life to commercial life, photographs are everywhere. Lighting is one of the most relevant aspects related to photography. This helps to discover and achieve various types of photography and their effects. 
Loop lighting is one of the beneficial lighting techniques in photography. Anyone can achieve masterclass photography through it. It can be used for various purposes. A photographer can attract different types of clients just for this technique. The loop lighting has an ultimate level of advantages. Now, all we have to do is learn more and more about it.